Grinch Cartoon Anime Hoodle -- Christmas Gifts For Your Family
Every man's wardrobe should have at least one hoodie. The hoodie has the potential to be the perfect mix of comfort and style. With men's fashion becoming more casual, street clothing is rising, and leisurewear is gradually but steadily transitioning towards more luxury wear. It's time to start actively contributing to your wardrobe.
In this article, we have listed the top 8 notable Christmas hoodies and Christmas sweatshirts that will meet your reference. These tops can provide warmth and comfort in the freezing winter while making you the most fabulous fashionista! Scroll down to find out!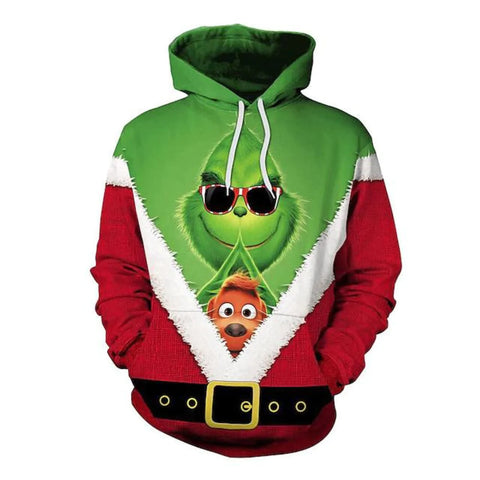 <INSPIRED BY THE GRINCH COSPLAY GRINCH HOODIE
>
With festive red and green tones, this Christmas hoodie will be an excellent choice for you to blend in with the bustling crowd.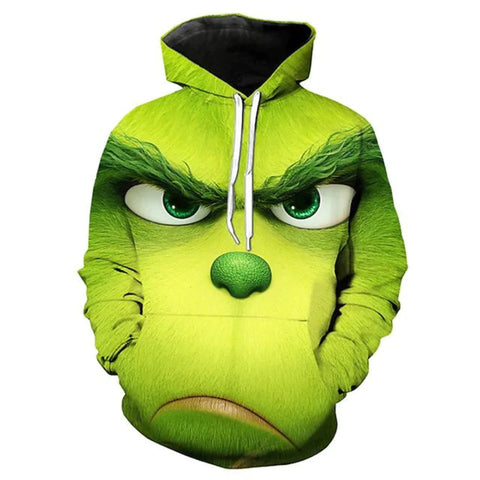 <INSPIRED BY CHRISTMAS GRINCH CARTOON ANIME HOODIE>
If you like grinch,this is a correct choice for you.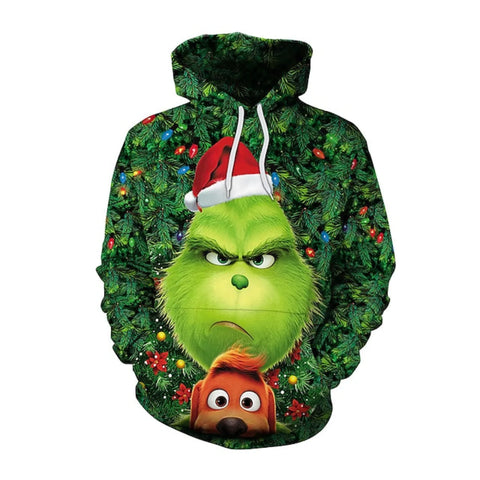 <INSPIRED BY THE GRINCH COSPLAY ANIME HARAJUKU HOODIE>
Continuing is another charming sweatshirt to give you an energetic look. If you love this style, try this item!
<INSPIRED BY THE GRINCH COSPLAY KAWAII HARAJUKU HOODIE>
This hoodie has a design specifically for kind person. With a Christmas tree pattern design and meaningful quotes, this shirt will be a significant present for you to give your beloved person!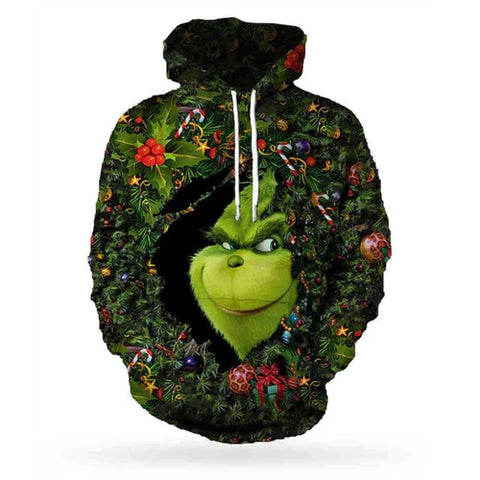 <INSPIRED BY THE GRINCH COSPLAY GRAPHIC HOODIE>
The shirt on the list has a cute style. This pullover can become a meaningful Christmas gift for your siblings, children, or grandchildren.
<INSPIRED BY CHRISTMAS GRINCH CARTOON DOG POCKET HOODIE>
The adorable dog will make you fall in love with this top from the first time! What an indispensable shirt for anyone who loves dogs.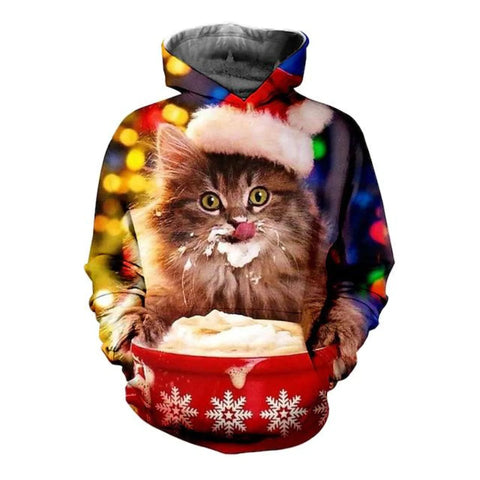 <INSPIRED BY CHRISTMAS GRINCH CARTOON CAT POCKET HOODIE>
If there are shirts for dog lovers here, we cannot ignore the shirts for cat lovers. With these cute kittens, this pullover will make winter warmer!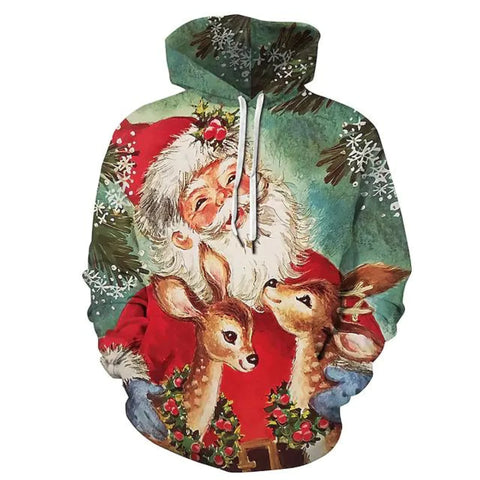 <INSPIRED BY CHRISTMAS SANTA CLAUS GRINCH ANIME KAWAII HOODIE>
Santa Claus is everyone's idol. You are certainly no exception. So it would be great to look like Santa by wearing this funny sweatshirt, wouldn't it?
Hoodies are essential wardrobe staples—they're comfortable, versatile, and can easily become a canvas for your creative ideas. Styled with different textures, patterns, quality fabrics, and bold fonts, hoodies are great for showcasing your personality. This will be a good choice for you to wear on Christmas.